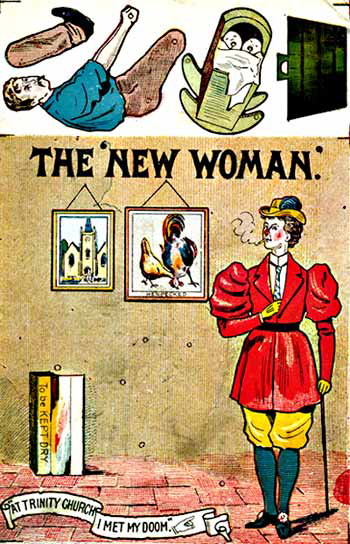 'The New Woman' (16 Jan 1901) This caricature of the 'new woman' as a mechanical toy shows a version of 'rational dress', which evolved in protest against the tyranny of traditional physically-restricting fashions for women. The cigarette is another symbol of her emancipation. The Rational Dress Society had been founded in 1881 to campaign against: any fashion in dress that either deforms the figure, impedes the movement of the body, or in any way intends to injure' and to 'promote the wearing by women of some form of bifurcated garment, especially for such active purposes as cycling, tennis, golf and other athletic exercises, walking tours, house-work and business purposes.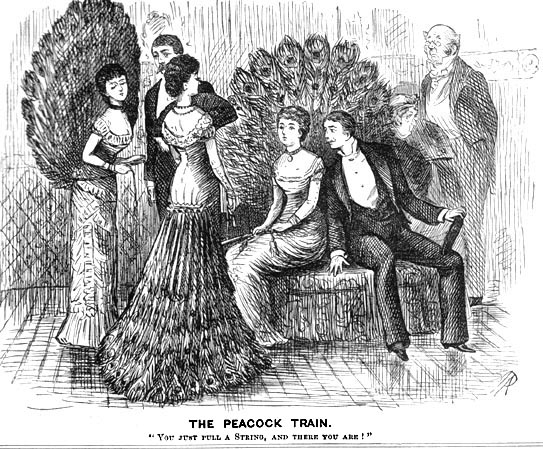 The Peacock Train — "You just pull a String, and there you are!" Punch, 18 January 1879, page 15. Scanned image from a volume in the Athenæum Club Library and text by George P. Landow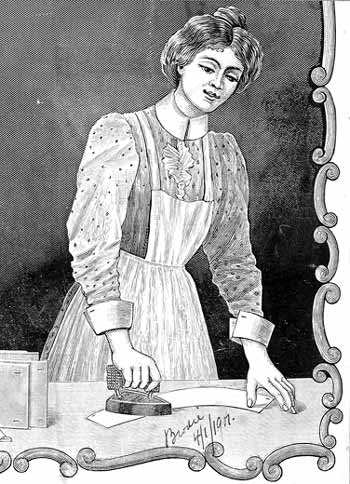 A woman's place? (4 Jan 1901) Some census enumerators were reluctant to include work done in the home in their returns. In other cases, women did not record it as work because it was paid in kind or was done on an informal basis, and jobs performed by the whole family were often ignored. All these factors meant that work done by women in the home was under-recorded.